Directory
About SpringfieldKidsGuide.com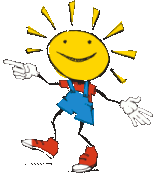 Between the rich culture and diversity of activities available, you'll fall in love with Springfield, Missouri. Known for its rolling hills and beautiful greenery, Springfield provides visitors with beautiful views of wildlife, forests, and sunsets. It's the perfect place to relax and unwind.
More into the social life? Then Springfield is the place for you! Abundant shopping and family friendly actives are around every turn. Visit Bass Pro Shop's World Headquarters to see live alligators, Missouri fish, and incredible rustic architecture. A short trip downtown provides visitors with many locally owned restaurants and shops. Bring your family to a huge discovery center where they can learn and have fun!
No matter the season, there is always something to do in the outdoors of Springfield, MO. Go swimming in one of the many nearby lakes, try your hand at fishing local streams and ponds, or even go hunting. There are even outdoor water fountains the whole family can love and enjoy. Your kids will fall in love with the abundant wildlife, and so will you.
Many exciting adventures await your family in Springfield, MO. Plan your next visit with the help of http://www.springfieldkidsguide.com/.
Article written by Stephanie Hanson
DIY Made Simple